Headstart Salon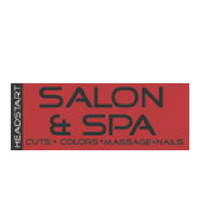 Great Looks Begin Here
Your search for great hair ends here! At Headstart Salon in Jeffersonville, PA, we pride ourselves on being a full-service salon that the whole family can enjoy. We offer a wide range of products, and our professional staff is trained to do both women's and men's haircuts.
We are known for our great hairstyles, but we can also help you look beautiful all over. As a full-service salon, we also offer other services such as manicures. We provide wedding packages as well to ensure that you look great for your special day.
we have been serving the Jeffersonville, PA, area for over 35 years.
1955 West Main Street Jeffersonville, PA 19403
610-539-5222
---
Coupons