Pudges Steak's & Hoagies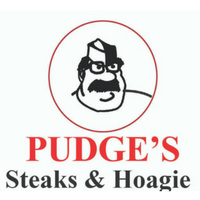 Only The Best Served Here - is why we are the home of Philly's BEST CHEESESTEAK! (as voted on by the public 3 years running).
Pudge's uses only the best meats. We cook our own roast beef and pork, and we make our own meatballs.
Our lunch meats are Dietz & Watson premium grade. Our steak meat comes from Levan Bros. who provide the highest quality steak on the market.
We also offer a full "Catering" menu for social or business events. Call us to see the best packages to fit your needs
1510 Dekalb Pike, Whitpain Shopping Center, Blue Bell, PA 19422
610-277-1717
---
Coupons