Tepper Pharmacy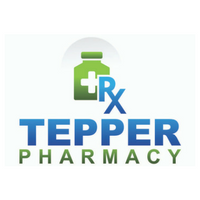 If you DON'T KNOW your Medicine, KNOW YOUR PHARMACIST!
Our pharmacists know there's nothing more important than your family's well-being. We take the time to get to know you, explain your medication, and answer questions you may have. We honor prescription plans, including Medicare.
We are YOUR Independent Neighborhood Pharmacy, that has YOUR Best Interest at heart. Locally owned and operated for more then 30 years!
Now carrying a full line of CBD products. We can help you understand the benefits!
FREE PRESCRIPTION DELIVERY and over the counter items too
333 E. Lancaster Avenue, Wynnewood, PA 19096
610-649-0390
---
Coupons